Sejak munculnya Firefox Quantum, beberapa addons pada Mozilla versi lama tidak support di Firefox Quantum. Oleh sebab itu beberapa waktu yang lalu, saya tidak bisa memasang Hackbar Mod yang mempunyai fitur banyak spesial.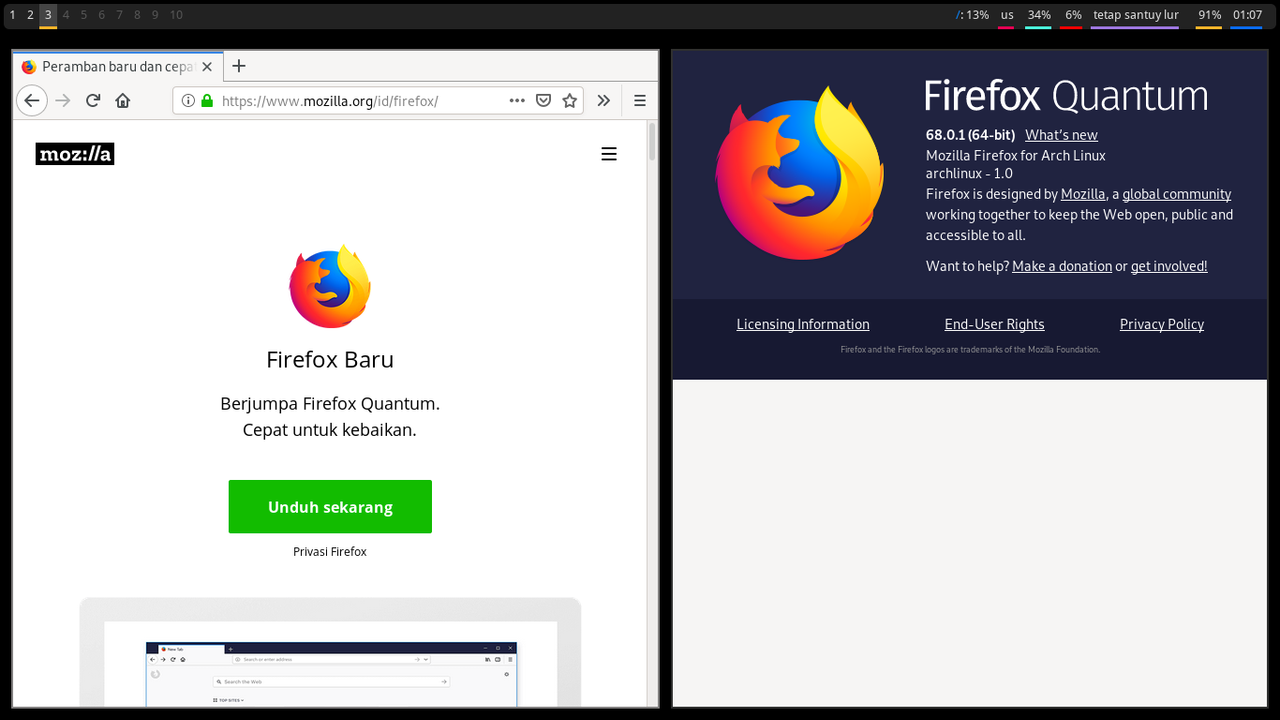 Sedikit penjelasan dari sang mooder : HackBar Quantum is a sidebar that helps you with web application security testing. This add-on is a predecessor to the original HackBar that is not compatible with Firefox Quantum. This is still in beta phase, lots of things are yet to come :) .
Nah akhirnya saya menemukan Hackbar Mod yang sesuai firefox quantum. Berikut penampakannya :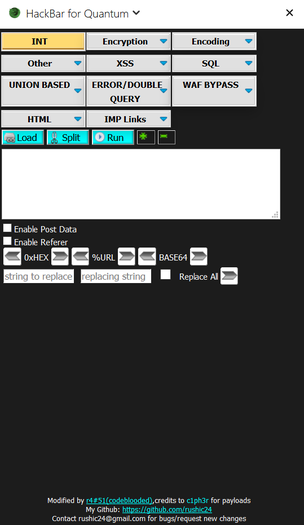 Untuk pemasangan kalian bisa kunjungi link berikut
Nah ini adalah contoh hackbar mod yang sudah terpasang.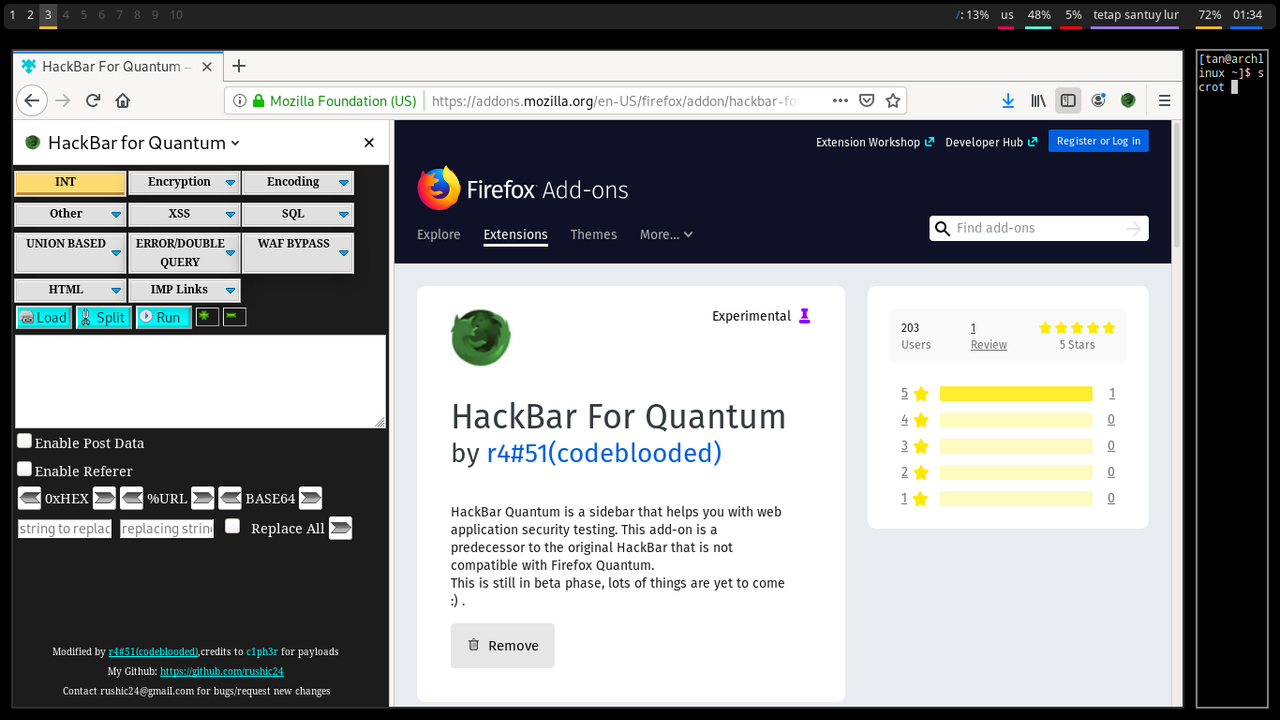 Sekian semoga bermanfaat.
Sumber : https://www.tatsumi-crew.net/2018/12/hackbar-mod-for-firefox-quantum.html